Sometimes it's very obvious that a Falls Church roofing system needs to be replaced. Sometimes, the causes are tougher to see, like storm damage that might take weeks or years to present themselves. Furthermore, a new roof may be necessary even if there is no visible damage. No matter why the reason, the choice to purchase a new roof is usually a huge one. For most homes, a new roof is a significant financial commitment. The aesthetic, market value and overall functionality of a property are all strongly impacted by the quality of the roof.
Aging Too Soon
Most Asphalt shingle roofs may endure anywhere from fifteen to twenty-five years or more with proper maintenance. But damage from storms, ice dams, mold, or moss can shorten the life of your roof by a lot. The symptoms of these issues are similar to those of a roof nearing its end of life. If your roof exhibits any of these signs, regardless of its age, you should get it examined. If you don't, you could end up with bigger problems in the future, like rotting roof framing or major leaks that could ruin your home and things.
Renovating a Large Area
Is it possible that you'll be adding a room to your house? Do you want to add dormers to your roof to make it look better or skylights to make the inside brighter? Major renovation entails a modification to the roofline and new roof construction. In many cases, the new roof does not look nice with the existing roof. As a result, the homeowner is more likely to choose a complete roofing replacement.
Make Your Home Worth More
Some homeowners decide to replace their old roofs in order to improve the curb appeal or selling value of their property. Even if a roof is perhaps a few years shy of its estimated lifespan, it is occasionally replaced with a new, enhanced roof in preparation for coming back on the market. A new roof installation may brighten and enhance an older property. Having a new roof means that a new homeowner won't have to deal with roof replacement or other frequent roofing difficulties for an extended period of time, which in turn attracts more potential house buyers.
Storm-Related Damage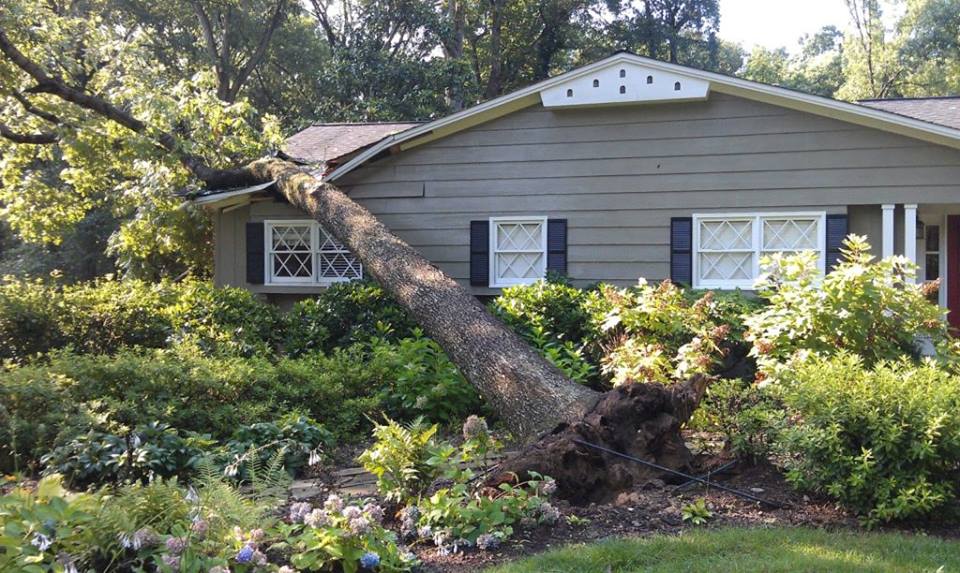 Roof damage from storms can show up in many ways. It is necessary to redo the roof in areas where the wind has torn away from the shingling. Branches and even whole trees can be flung across rooftops by strong winds. Damage from hail can sometimes look like just a few bumps on your roof. Heavy hail may break skylights, damage vents, and more. Storms can do a lot of damage to a roof's framing, which is its main structure. This is not to be taken lightly. Performing a thorough roof inspection immediately following a large storm provides the most accurate picture of the condition of your roof and can help you avoid more expensive repairs in the future.
We Provide High-Quality Falls Church Roofing Services
You'll save both time and money if you choose a GAF Master Elite Certified Falls Church roofing company to handle any necessary repairs or replacements to your roof. We work quickly and accurately, and we will never squander your time and money. Our proprietor is personally on-site for every work to assure your pleasure. Need your roof fixed? Give us a call at (703) 820-6065 right away.